American Trading Company is a trade shop dedicated to producing top dollar for your valuables. We buy and sell gold, jewelry, rare coins, and more! With over 50 years of experience on staff, we can buy your valuables for top dollar. So check out our list of products and learn more about American Trading Company and the products we purchase.
Contact Us or Stop in one of our two Cincinnati locations for a free verbal quote!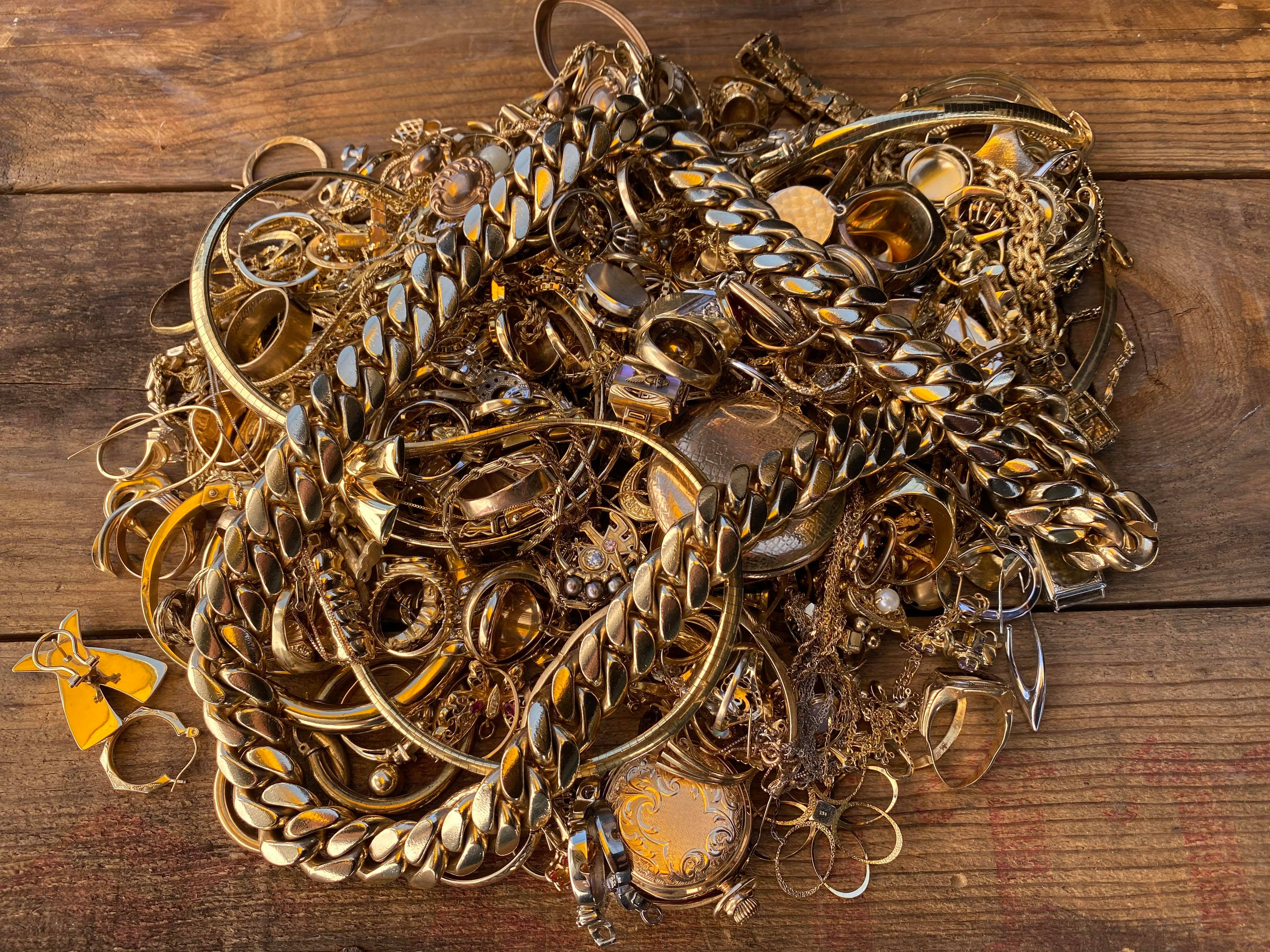 Since the value of Gold has risen, more and more people are becoming aware that they can sell their scrap gold and make a nice profit!
The condition of this scrap gold is not important. Old gold that cannot be restored to its former glory is ideal and the gold can be recovered. Instead of throwing away your money on old gold, receive money from American Trading Company for it.
Quick and Easy
What is scrap gold you ask; here are some examples:
Bent/Broken Jewelry
Bracelets or chains that are inextricably tangled  
Broken and unwanted gold scrap 
Casting gold and grain 
Cluster Rings 
Gold alloys 
Gold bullion 
Gold chain 
Gold class rings 
Gold Coins
Gold bars 
Gold dental crowns and bridgework 
Gold dust and sweeps 
Gold Earrings 
Gold flake 
Gold ingots 
Gold nuggets 

Gold Pins/Brooches 
Gold screen and mesh 
Gold sheet 
Gold shot 
Gold sizing stock 
Gold solder 
Gold sponge 
Gold wedding bands 
Gold wire 
Goldsmith's bench filings and sweeps 
Items with missing stones
Karat gold jewelry 
Melted gold 
Old gold watches 
Placer gold 
Polishing and buffing dust